Working with a loving Nepali family, it's our mission to provide a nurturing home and tools for a promising future to orphaned or abandoned children in Nepal.
Can't commit to a monthly donation? A one-time donation no matter the amount helps greatly!*
We currently have 18 monthly donors and hope to reach 22 by the end of 2022!*
Have a skill or idea of how you can help our cause? Please don't hesitate to reach out!
* In donor page drop-down menu, please select

"Nepal–Marcie"
All products are from Nepal, and all proceeds go towards our children's Education Fund. Find that perfect gift for your loved one while supporting a great cause!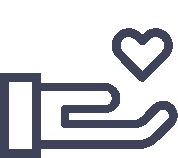 "As we work to create light for others, we naturally light our own way."
Subscribe to our Newsletter